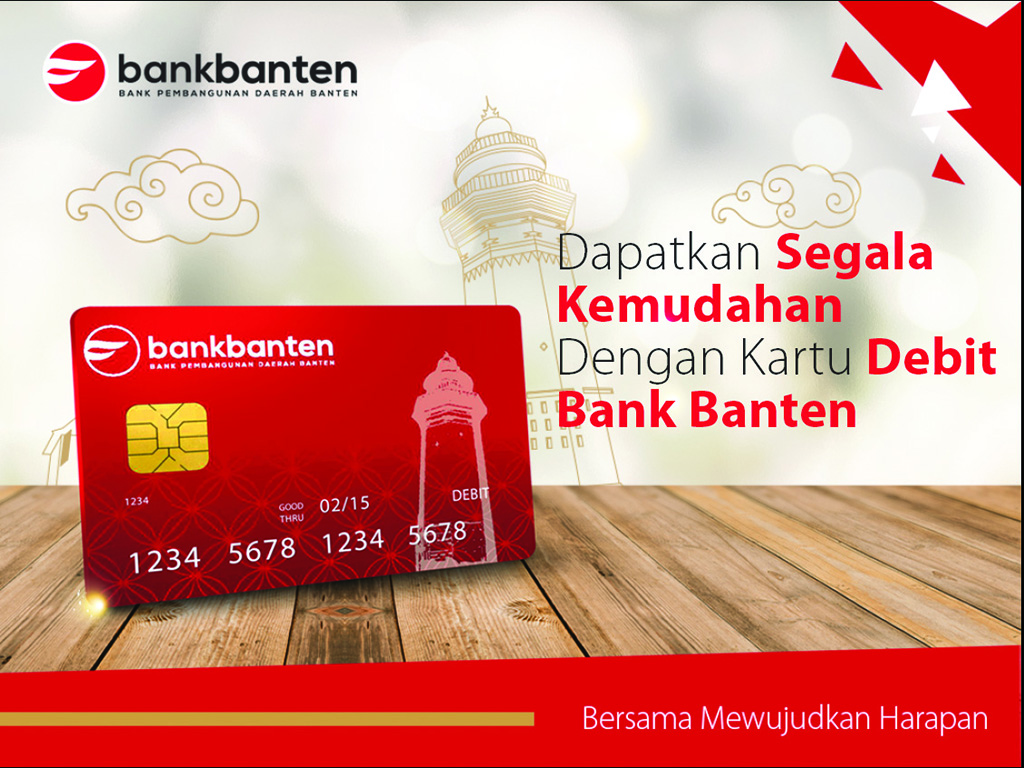 Loans
MSME (Credit Facility provided to Micro, Small, and Medium-scale Entrepreneurs).
ConsumerCredit (consumer credit with a collateral in the form of property, monthly installment payment method for financing various kinds of primary or secondary needs for prospective borrowers).
Employee Credit(Credit addressed to Probationary Civil Servants, Civil Servants in the Local Government Agencies, Civil Servants in the Central Government Agencies, State-Owned Enterprises/Local-Owned Enterprises Employees, Regional Head/Vice, House of Representatives/Regional House of Representatives Members).
Savings
Only with an initial deposit of Rp. 50,000, you already have a Bank Banten Savings account. Account opening process, deposit or withdrawal from savings accounts can be made in all Branch Offices of Bank Banten.
e-Banking
24-Hour Service from Bank Banten is an electronic distribution channel consists of ATM and SMS Banking.